The overdose numbers for our country continue to climb, and the epidemic is impacting those around us. August 31st is International Overdose Awareness Day. It provides an opportunity to remember those lost to an overdose, to offer support to those who have experienced an overdose and comfort to the people who have lost their loved ones, and to better understand what we as a community can do to help. It also helps raise awareness of the dangers of fentanyl and other dangerous synthetic opioids that are invading our communities.
This year, we are hosting an Overdose Awareness Day Vigil for Page, Shenandoah, and Warren counties on August 31st, from 6:30 pm to 8:00 pm at the Front Royal Moose Lodge. (Although this event is specifically intended for the residents of these three counties, all are welcome to attend.)

Events of the Evening
6:30 pm – Resource Fair
Learn what local organizations are doing to combat the opioid epidemic, from prevention to treatment and recovery. A Rapid Revive course will be offered during this time. Organizations from Warren, Shenandoah, and Page counties will be present.
7:00 pm – Speakers
Chief Wayne Sager, Town of Strasburg
Born and raised in the Shenandoah Valley, Chief Sager has served the town of Strasburg for nearly 17 years, five years of which he has been their chief of police. He serves as the chair of the Family Youth Initiative for Shenandoah County, the Skyline Regional Criminal Justice Academy and the Northwest VA Regional Drug and Gang Task Force. He is an executive committee member of the Northern Shenandoah Valley Substance Abuse Coalition, the Strasburg Rotary, and an active member of the Virginia Association of Chiefs of Police, serving as committee members for both the Valor Awards and Professional Executive Leadership School. Chief Sager is a husband, a father of three, an avid outdoorsman and enjoys coaching his children's Little League sports.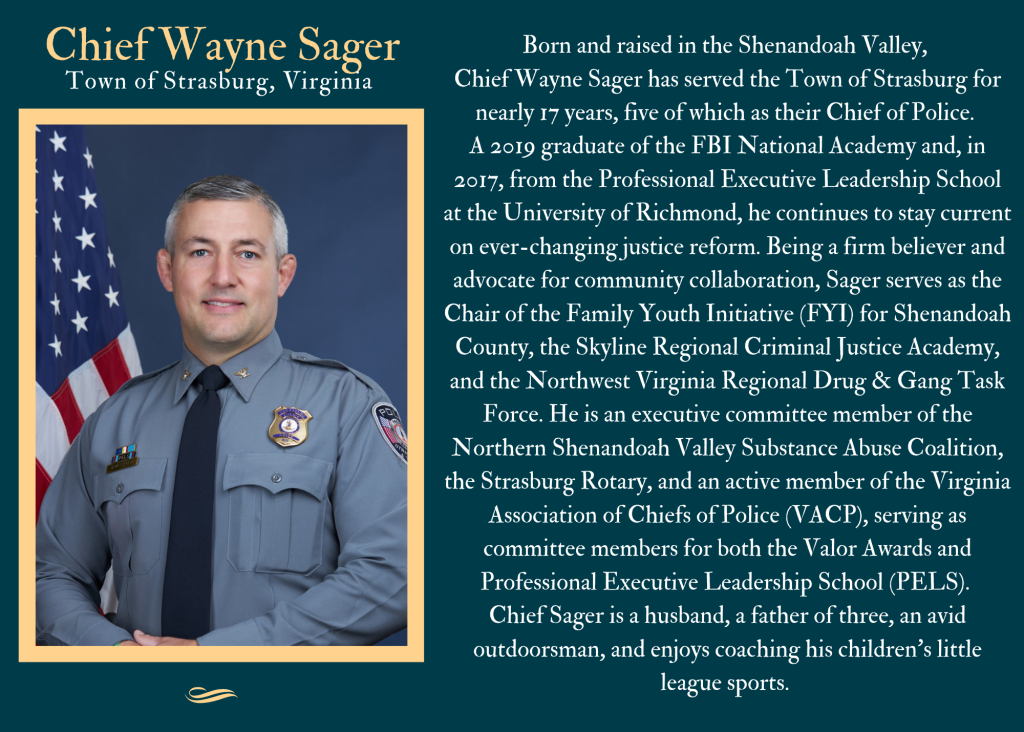 Lisa Cochran, NWCSB
Lisa Cochran is a Peer Recovery Support Specialist with Northwestern Community Service Board. She has sustained recovery from long term substance use disorder.  She was introduced to opiates at the age of 13, after a routine surgery, that ultimately led to a 20-year battle with drug and alcohol addiction. Her lived experience includes jails, hospitals, countless treatment centers and detoxes, and several near-fatal overdoses. A few short years ago, she lost her beautiful daughter, Skylar Ann, to overdose at the age of 18. Today, Lisa tries to help others who are where she once was and she tries to create a legacy of love and giving back for her daughter, Skylar, who, she says, saved her life.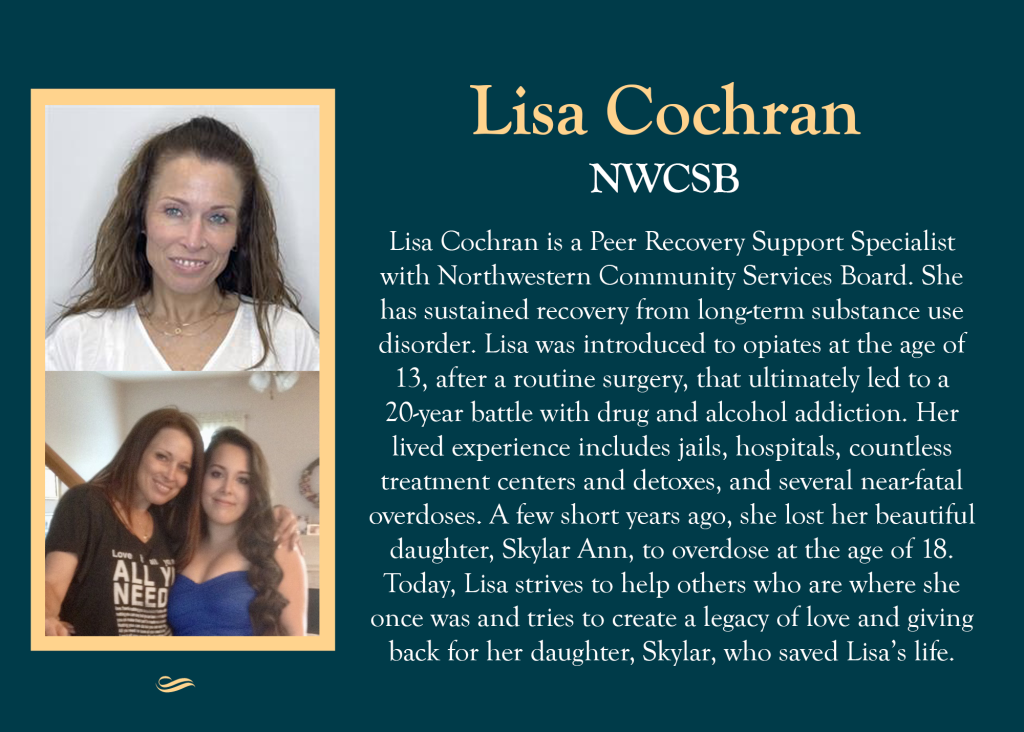 John Winslow, 23 West Club & International Recovery Day, Inc.
With over 47 years of continuous recovery, John Winslow is the founder of International Recovery Day, Inc. He is Chairman of the 23 West Club in Luray, VA which provides 64 mutual-support meetings monthly. As a long-time recovery advocate, John has provided prevention, treatment, and recovery-related presentations and trainings on regional, statewide, and national levels.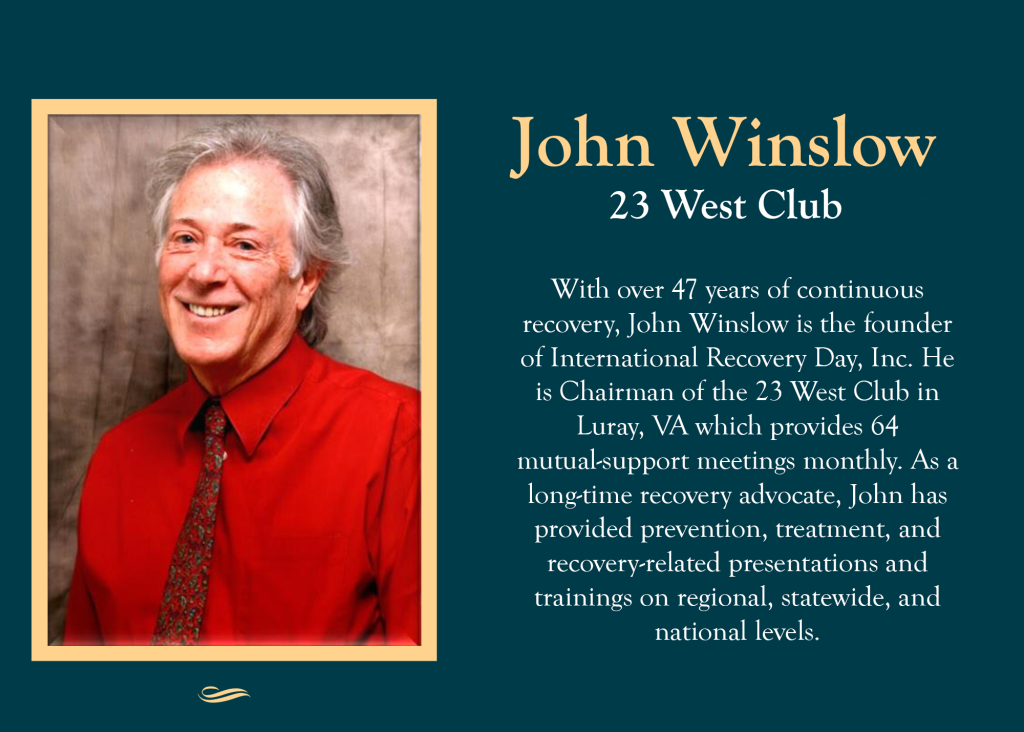 7:45 pm – Candlelight Vigil
After we hear from our speakers, we will enter into a time of remembrance. This will include music, lighting the candles, and ringing a bell for each life lost in the northern Shenandoah Valley from January 2022 through July 31, 2023.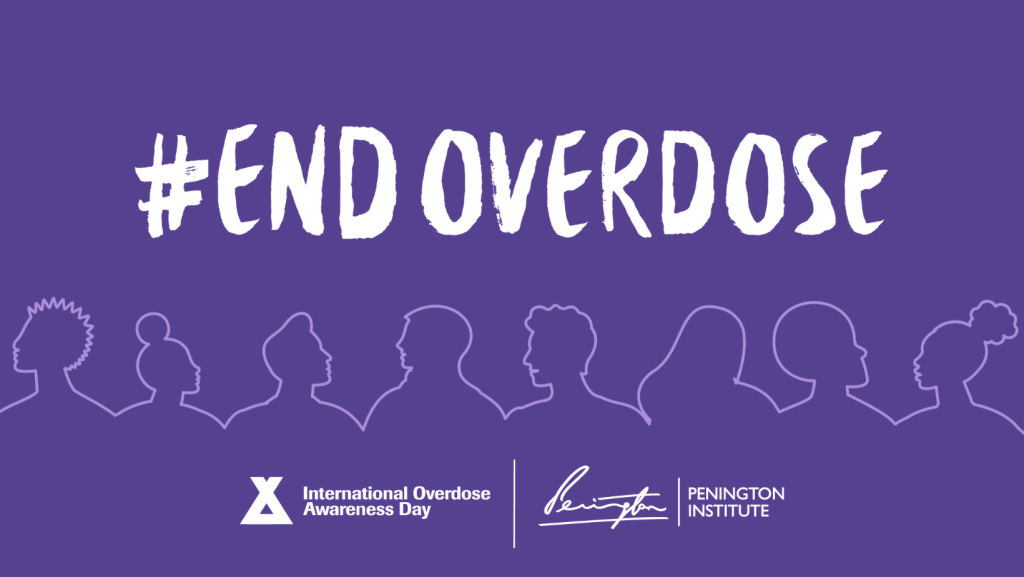 How to Participate
Host a Resource Fair Table
Tables are free and available to any organization that works with or wants to work with people with substance use disorders and/or their loved ones. We also welcome organizations that seek to improve community resilience and help prevent substance misuse.
Honor a Loved One
We will have a memory board on which you can place photos or notes to loved ones lost to overdose. In addition, we will have a station where you can decorate a wax catcher with your loved one's name, favorite sayings, etc.
Show Up
Those who have experienced an overdose or who have lost a loved one to this epidemic can feel isolated. Let them know that they are not alone by showing up. This event is free and open to anyone. You are welcome whether you have been touched in some way by overdose, or you simply want to come out and show your support to others.
For more information about the Overdose Awareness Vigil for Page, Shenandoah, and Warren counties, contact Celeste Brooks at 540-667-3367 or celeste@warrencoalition.org.
For more information about International Overdose Awareness Day, or to find other events, visit http://www.overdoseday.com.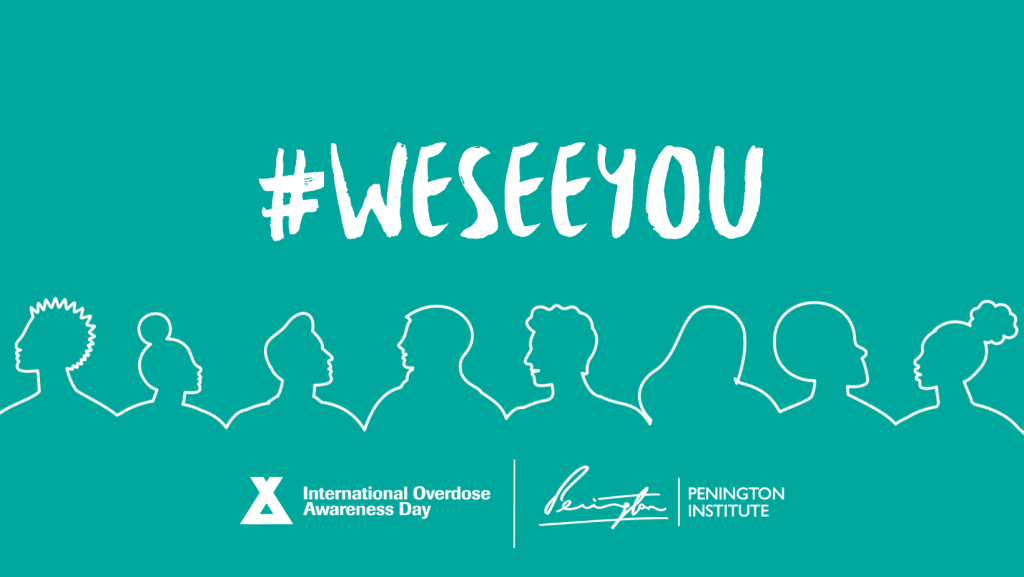 Help spread the word! Download and share the flyer:
---