The Northwestern Prevention Collaborative presented "Overcoming Stigma" on June 8, 2021, as part of our "Faith Based Symposium". The virtual seminar reflected about how faith groups can help reduce the stigma of addiction in our community and was facilitated by Byron Johnson and Misty Harris. Read on for more information about our excellent hosts. To view the recorded session https://youtu.be/2gLA4rSsA7U
Overcoming Stigma: Action Steps for Churches
Be welcoming and ready to pray. Don't treat people like lepers, treat them like people. Embrace them and pray with them. People with Substance Use Disorders (SUDs) and mental health challenges often have no one to turn to for support. What will they find when they call your church for help?
Get briefed on the statistics. Know the dangers and challenges of our area. I-81 and I-66 are popular routes for drug trafficking and human trafficking. Churches need to be aware of the dangers.
Encourage testimonies. Bring in guest speakers if needed. SUDs and mental health affect everyone. Instead of seeing churches as a safe space in which to address these issues, people hide them out of embarrassment. Having someone stand up and talk of their struggles and their past can encourage others to open up.
Improve access to care. Know the resources in our area. Create support groups. Provide a place/pathway for people to heal.
Get Trauma-Informed trained. Most mental health issues and SUDs are a result of trauma. Understanding that creates a deeper level of compassion. It also helps individuals to recognize their own triggers.
Watch your words. User person-first language to keep the focus on the person, not the disease.
Confront stereotypes. Those who remain silent are part of the problem. Speak up when you hear someone promoting false information and stereotypes.
Learn the science of addiction and mental health. Education is the key to understanding, intervention, and prevention. It is important to know that these challenges are not a moral failing.
Encourage people to see therapist/doctors and accept MAT (Medication Assisted Treatment). In order to heal, people need support in many facets. They need to know it is okay to seek professional help.
Remember PIE. Prevention, Intervention, Education.
Meet the Hosts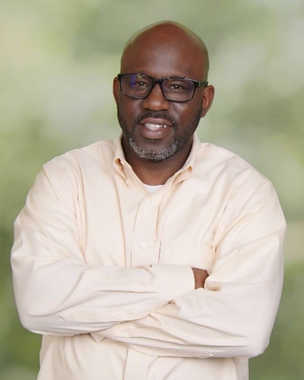 Byron is the senior leader of Grace & Mercy Ministries and a person in long-term recovery. He is known for his Book "From Dope Fiend 2 Son of A King". He is a Certified Peer Recovery Specialist, Registered Peer Recovery Specialist, Peer Recovery Specialist Training of Trainers, and a Peer Recovery Specialist Ethics Training of Trainers. He is both Trauma-Informed Certified and Person-Centered Certified. Byron currently works in Northern Virginia as a Senior Peer Support Specialist.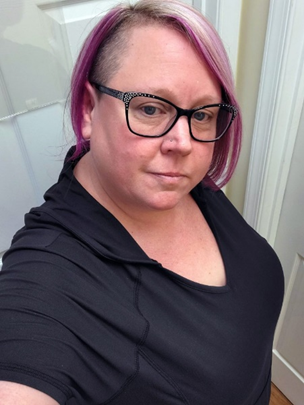 Misty is a survivor of abuse and addition and the author of "The Broken Woman" which she published in 2017. She holds an AA in Criminal Justice and a Bachelor's degree in Criminal Justice and Human Services. She is the recipient of the "Woman of The Year" award presented by Soroptimist International. She is also an ordained minister and inspirational speaker. In addition, Misty is a hard-working graduate student currently pursuing her LSATP in Addiction Counseling while holding her CSAC-A and QMHP Trainee state license. Misty currently works as a Senior Counselor at a treatment center.