David started misusing substances when he was just 12 years old, nearly 13. Circumstances had left David, his three siblings with neither parent to care for them. Rather than see them split up, their grandparents stepped in, bringing the four children into their home with their own children, four of whom were not much older than David. "It was a three-bedroom house, with our two uncles, two aunts and us. Whatever they were experimenting with, I was right there trying it too," David recalled.
Like many people of that generation, his grandparents didn't speak about issues such as depression, or flaws in the family. To the outside world, things were great. But for David, his siblings, and even his aunts and uncles, things weren't so perfect. "I grew up in a home where my grandparents were heavily into church, gone quite a few days, and we were left alone. We weren't able to speak about issues we were having in house. I didn't want to stain my family or say I was depressed," David explained. With no outlet for his pain, David turned to substances. "I wasn't scared like other kids. I saw it as an escape."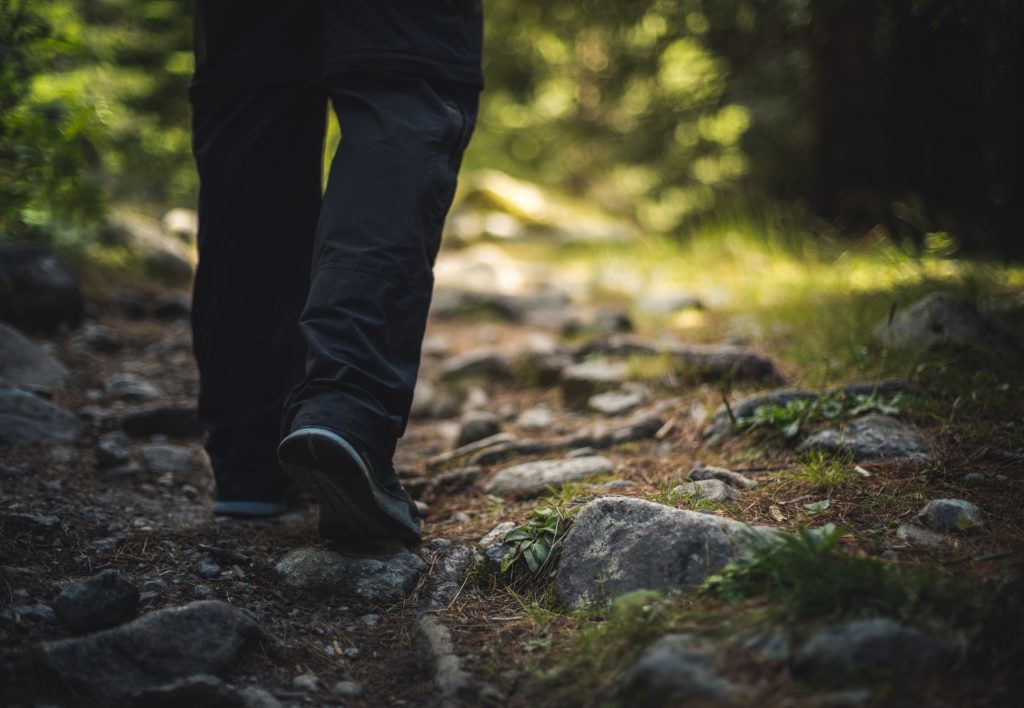 David started with alcohol, because it was the easiest for him to access. He moved into other drugs during that first year of misuse. "I was diagnosed with chronic migraines and was prescribed Vicodin at age of 13," he said, "and at the time I was still using alcohol, marijuana, and cigarettes as well. I think it was the mixture that led to the downward spiral."
David misused substances throughout his teens and into his mid-twenties. During that time, he met a special woman and married her, and they had their first child. His wife had no idea that he was misusing substances. "I lived double lives," he said. "I masked a lot of things, until it got to a point where I wasn't able to."
The Turning Point
The misuse went from being an escape to being a need—David had developed an addiction. Then he got into a severe car accident. He had 86 screws placed in his face and his mouth was wired shut. He was given liquid pain medication and told he was never going to be able to work again. Also during all of this, he and his wife had a second child.
The car accident turned out to be a blessing in disguise. Because his deductible had been met, David was able to use his insurance to pay for a rehab while his mouth was still wired shut. The detox process brought to light how much damage he had done to his body over the years of substance misuse.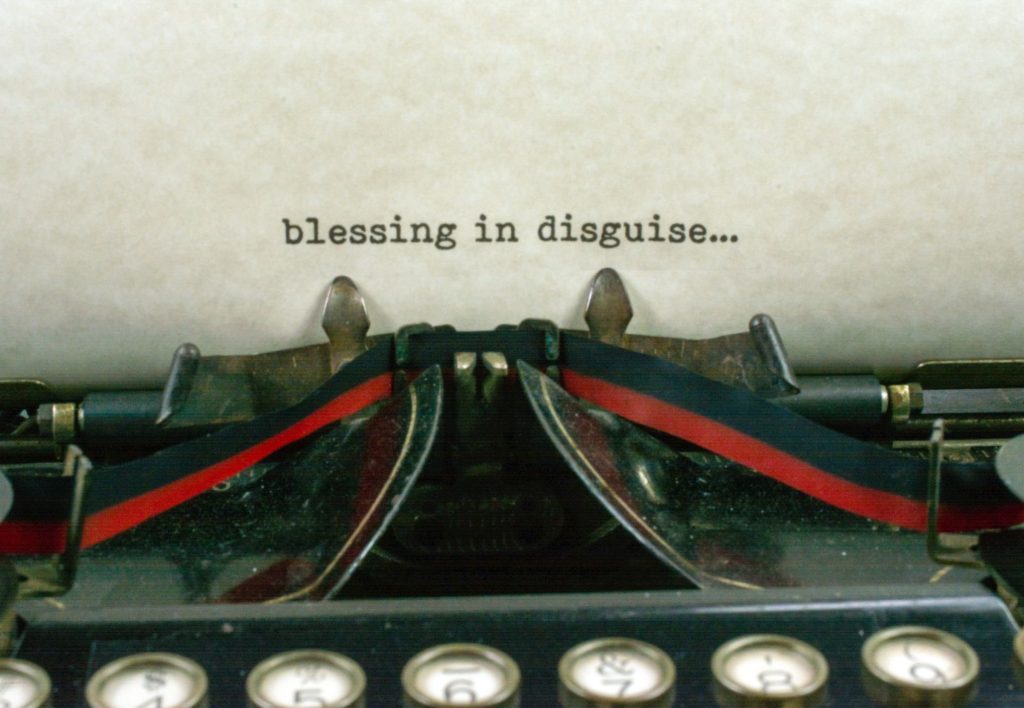 "I came home, my mouth still wired shut, but I had all this information, I had this spark of 'I want to go down this path, I want to do better,'" he said. "I was 90 days clean at that point."
In an effort to stay away from substances, David opted for trigger point injections instead of medication. On the surface, he was making good decisions for his physical health and overcoming the substance use disorder. But it wasn't enough. "I wasn't working on myself," he said. "Being clean wasn't enough. There were all those other issues, abandonment, anger, resentment, all at the surface, and now there's no escape from them."
Just over a year into his recovery, David relapsed. "It was a short relapse because I had been away from it long enough know it wasn't what I wanted," he explained. "Right after, I went into another treatment, an IOP [intensive outpatient treatment] program. I was fortunate in that I had really good family support, but it was still tough. I was the only one who admitted I had a problem. Other people in the family didn't admit there were issues. They wouldn't talk about it. They wanted to pray about it."
Intentional Progress
The next time David entered recovery, which was near the start of COVID, he approached it differently. "This time I felt I was more intentional," he said. "I got with the counselor. I had tried counseling before, but others weren't a good fit. This time I was diligent, and during my IOP, I found a really good counselor. I can't even express how much it helped. It was the first time I felt someone was trying to help me."
David was also seeing a psychiatrist, who provided a prescription for PTSD. At that point, David was wary of taking any medication, so he never got it filled. After working with his counselor for four months, she asked if she could take her notes into the psychiatrist. David agreed, and the ensuing discussion with the psychiatrist resulted in a different prescription—a low-dose antidepressant. "It took the anxiety edge off of everything," David recalled. "For the first four weeks, it was an emotional rollercoaster, but there were a few days where I was truly happy, and I didn't have a reason to be happy. I realized what life could be. It gave me the hope to push forward. The medication wasn't the answer, but it was another variable of success in my recovery."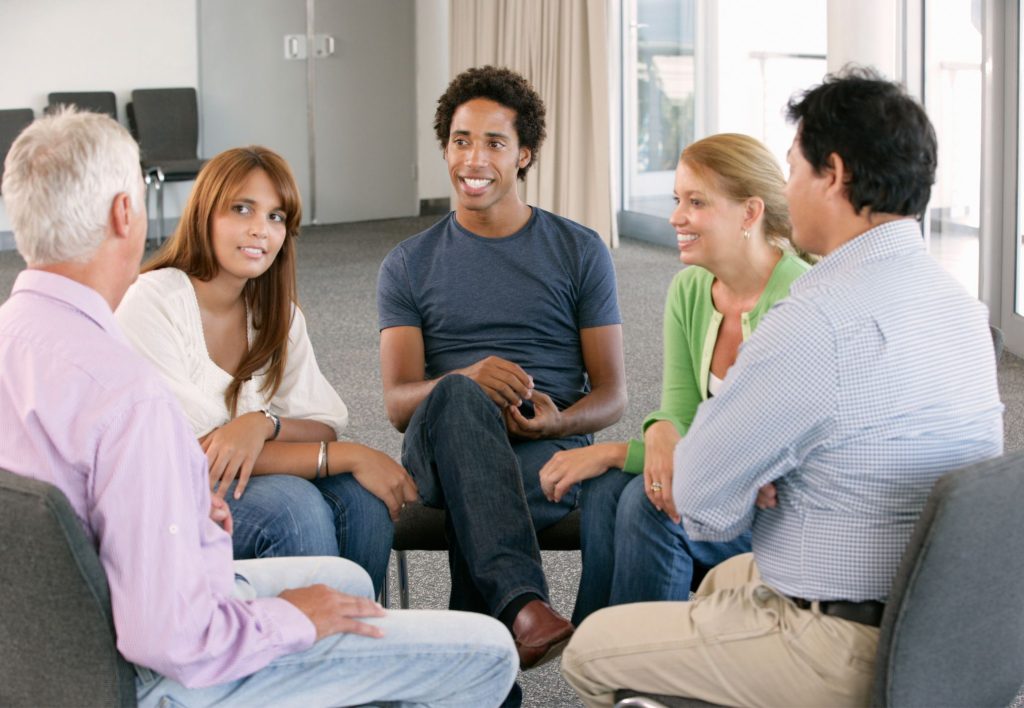 David also started to attend Narcotics Anonymous (NA) meetings. The culture of complete abstinence was what he felt he needed. "For me, I abstain from everything because if I start with one thing, it's just going to snowball from there," he said.
As part of NA, David participated in a home group and obtained a sponsor. Then he met someone who told him about Peer Support. "I went in there open-minded with no expectations," he said. "It was great, because I didn't realize how biased I was to just my way. Since my way worked for me, I thought everyone had to do things this way. Going to peer support, I realized there are multiple ways to success. It opened my mind a lot."
Upon completing the class, David was offered a peer support specialist position, but although he loved the idea, it would have been a significant pay cut from his career—because yes, during all his recovery, he had continued to improve his overall physical health, eventually proving the doctors wrong and returning to work. So he turned down the peer support specialist position.
"That was actually something else recovery did for me," he said. "It was due to what I learned during recovery that I was upfront and honest about not being able to do peer support. It used to be that I would have agreed to it and then not followed through."
In the Game Now
David has been in recovery for over two-and-a-half years now. He said, "The biggest difference between now and any other time, is I feel great. During IOP, I started going into woods and enjoying nature. I hunt for mushrooms, do the soundboard at church, host a home group, and I am the sponsor for two other people. Success is coming from not doing just one thing. I have a whole bunch of things that I'm involved in."
His recovery has also taught him some other important lessons. "Not every day is the best day, but for first time in life, I can deal with life, the whole of it," he said. "Just because everything has been great so far, it doesn't mean it will stay that way. I have to stay diligent. There were so many years that what I was putting in my body was damaging it, and it might make just as many years to fix that. I need to remember that it's one day at time, not all at once."
"This is the first time I was really intentional about not just staying away from drugs and alcohol, but changing things in my life. I needed to be okay whether things go okay or not," David continued. He explained that during his first effort at recovery, he made conditions about his recovery. "I'd say, if this happens, I'll stay clean, but if that happens…I was unintentionally creating these reservations in my mind, excuses to use. I had to stop doing that. Life is going to happen with my permission or without it."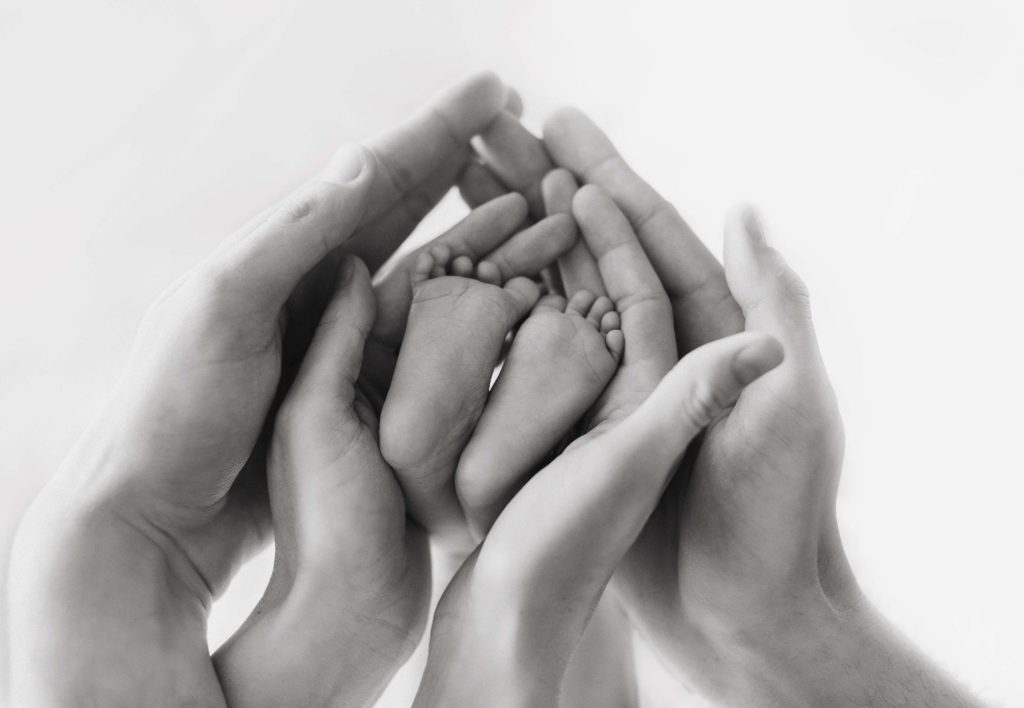 David has also found that the broader perspective he has gained has provided a deeper understanding of himself and his needs. "When I need some peace, I go into nature. When I experience stressors, I see my counselor. When I have cravings, I go to NA or counselors. If I'm having a spiritual problem, I call my pastor. It's, for me, not just one way anymore."
David's story gives hope to others that recovery is possible, and it is that hope that he reiterated as his interview drew to a close. "I used to use for less stress. To see life coming at me and still be able to navigate with the help of a lot of other people, it's just been working. I get to enjoy this pregnancy with my wife, clean and sober, and just be present. It's been a long road, but I feel like I can breathe. Another big thing that has happened this time around is that the driving urge to stop everything and use has dwindled. If it's just that, that's enough for me. You can come to a point where the urge is gone.
"It's not that everything is the best, but I'm in the game now. I'm a part of what's going on."
---
More stories of recovery:
For more information on Recovery Month, visit https://www.samhsa.gov/recovery-month.