Thanks to the collaboration of several local organizations, there is a new medication drop box available in Mount Jackson.
Safely disposing of medications is critical to preventing substance misuse, particularly with opioids. Most people who misuse opioids first obtain them from a friend or relative. Therefore, properly disposing of those medications once they are no longer needed, or are expired, is an important step in preventing the first stage of misuse.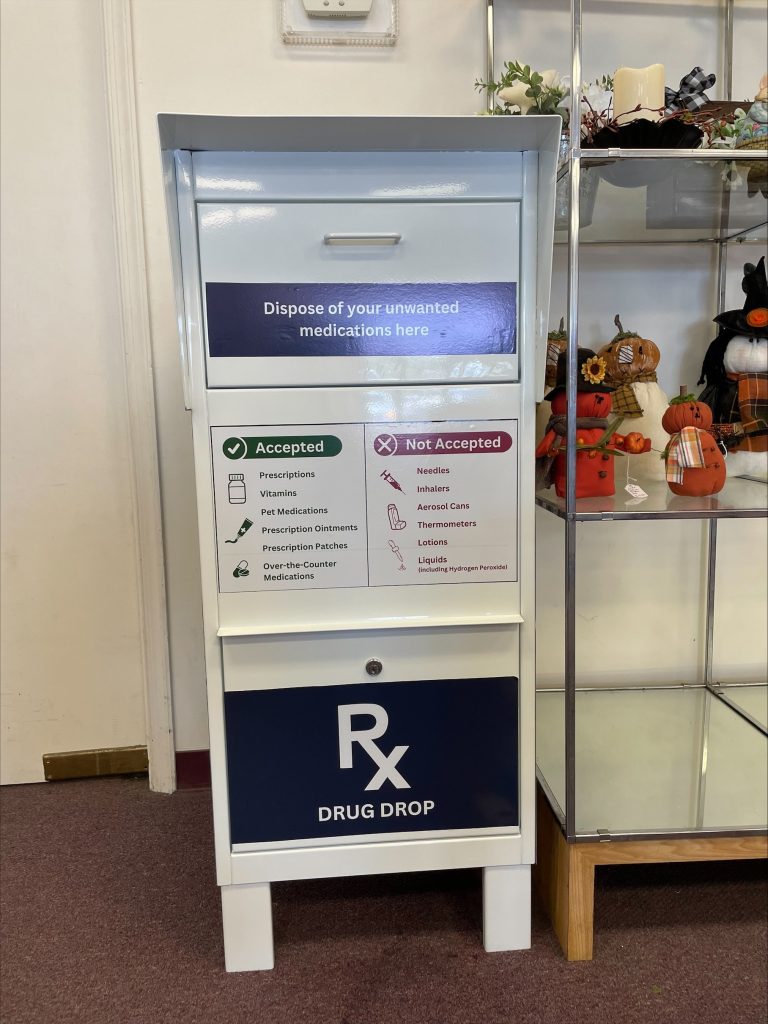 Northwestern Prevention Collaborative teamed up with Northwestern Community Services Board, Family Youth Initiative, and Mount Jackson Police Department to help make this new drop-off point a reality.
"This is important to our community," commented Mount Jackson Police Chief Keith Cowart. While the funding came from the other organizations involved, Chief Cowart gathered a crew to install the box, and pick up and attach the decals. "Having a convenient, permanent disposal site makes it more likely people will get rid of their medications, which makes their homes safer. And using a drop box is safer for the environment than throwing them in the garbage or flushing them."
The new drop box is located at Mt Jackson Drug Store at 5350 Main Street Mount Jackson, VA 22842. Check their website for hours, or call them at 540-477-3101.
Explore our website to learn more about the importance of disposing of old medications or find other locations in the Shenandoah Valley. Looking for a drop box outside of the Shenandoah Valley? Check out the DEA locator.