On Wednesday March 22nd, NPC hosted a Youth Leadership Summit at the Northern Virginia 4-H Educational & Conference Center in Front Royal. This conference featured dozens of students from Warren, Page, and Shenandoah County. This event was once an annual tradition organized by the Warren Coalition, PACA, and FYI. However, due to the pandemic and other factors the annual conference was temporarily halted.
Plans to reinstate the event began to be formulated in the late summer of 2022. The goal was to put on a conference that would inspire and empower student leaders who were already doing great work in their communities. Research has shown that peer-led movements are often highly effective and engaging. Administrators from each of the seven high schools, in the counties previously mentioned, chose up to 10 students whose leadership qualities stood out amongst their peers. The desired requirements for our leaders were as followed:
committed to staying drug- & alcohol-free
demonstrates leadership amongst peers
participates in extracurricular activities (sports, clubs, theater, etc.)
is in good academic/behavioral standing
displays a willingness to step outside their comfort zone
The curriculum for the conference was designed to help students sharpen their leadership traits and expand their perspectives. This was an opportunity to get our future leaders in one place and equip them with new skills and knowledge to implement the positive changes they wish to see.  The agenda items included three breakout sessions, a keynote address, and a variety of notable guest speakers which are outlined in more detail below. 
Breakout Session Overview 
Topic 1: Examining the Origins of Substance Misuse and How it Manifests in Our Communities
Presenter: Sgt. Micah Grandstaff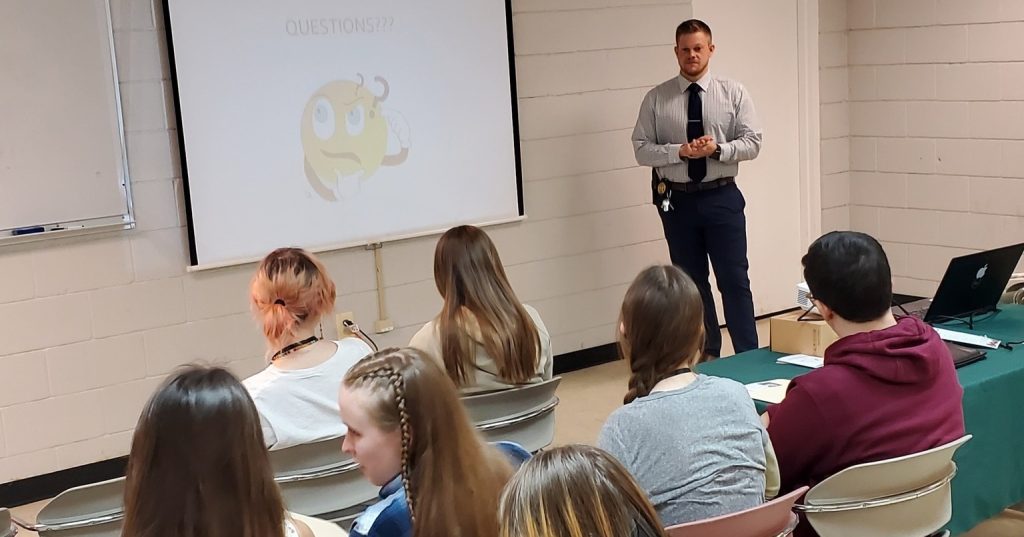 Discussion: Sgt. Micah serves on the Page County Drug Task Force/Virginia State Police and is on the front lines of substance misuse prevention regarding law enforcement. Micah presented on the drugs and trends he sees in his daily work. More importantly, he highlighted the cycle and connection between trauma, addiction, and criminal activity. He posits that healthy individuals and strong communities could be law enforcement's greatest ally in the battle against substance misuse.
---
Topic 2: Leadership, Resiliency, and Reasons We Rise!
Presenter: Dr. Julia Garcia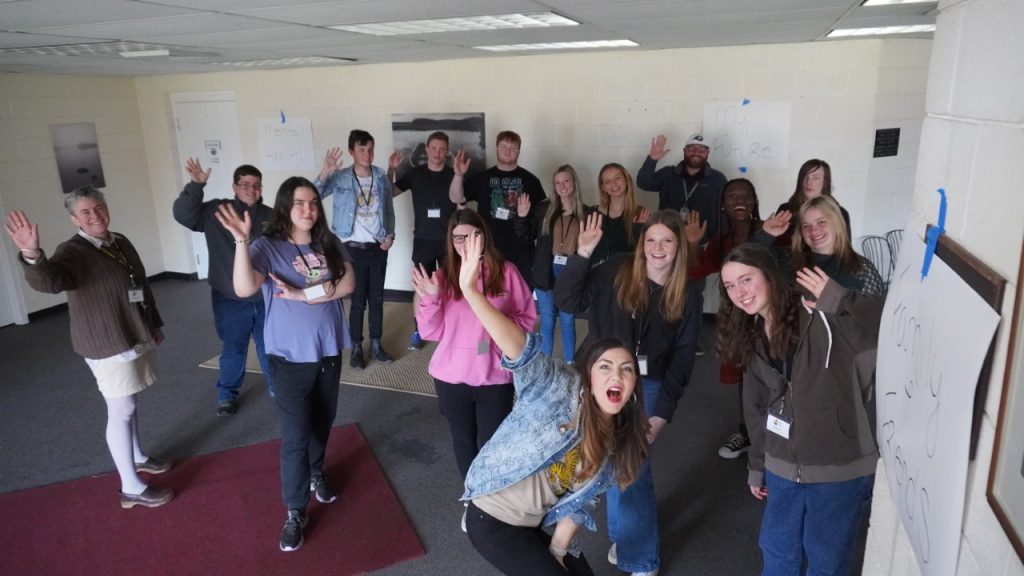 Discussion: Through a series of inspirational stories and hands-on team building exercises, Julia Garcia's interactive workshop offered a vast array of learning opportunities for young leaders. Her workshop consisted of highly engaging activities and group discussions to work together to enrich connections, foster leadership, and build resiliency amongst participants. Her objective was to empower students to feel fearless in their fight for positive change in their respective communities.
---
Topic 3: Ways Youth Can Make an Impact: Y Street (Virginia Foundation for Healthy Youth)
Presenter: Mackenzie Minton, Ashley Coulson, Sophia Sebeck, Hannah Robbins Bruce.  
Discussion: Student leaders from Shenandoah County presented on the work they do with the organization Y Street and ways they make an impact on their communities. Y Street is the Virginia Foundation for Healthy Youth's award-winning volunteer initiative for high school students. Since 2004, more than 9,000 Virginia teens have been trained to engage their local communities with strategies for obesity prevention and by advocating for tobacco prevention policies. 
Keynote Address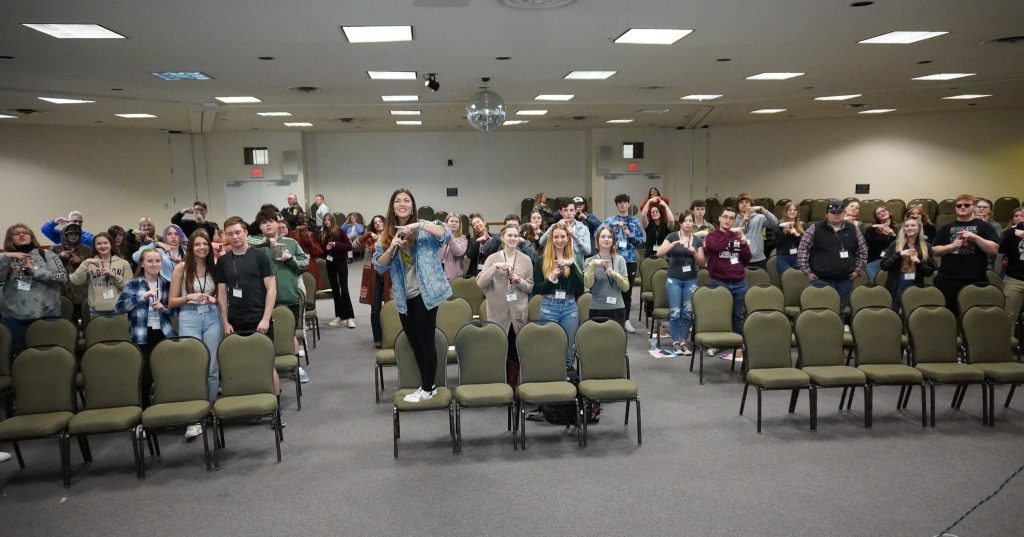 The keynote speaker for the conference was Dr. Julia Garcia, who also led one of the breakout sessions. By age 20, Julia had already set out on her mission to create safe spaces for students to feel seen, heard and be truly connected. After losing people close to her from drugs and violence, Garcia was determined to be the voice she wished she had growing up. Her grasp of such a wide range of social economic challenges, whether they be manifested by childhood, hopelessness, self-esteem, or assault, is staggering. Dr. Garcia's message centered around the following three components.

IMPACT– Create a critical space for campuses to build and celebrate their community!
EMPOWER– Challenge students to recognize their unique power, purpose, and strength in their stories.
VALUE– Empower students to value their individual and collective voices. 
Special Guests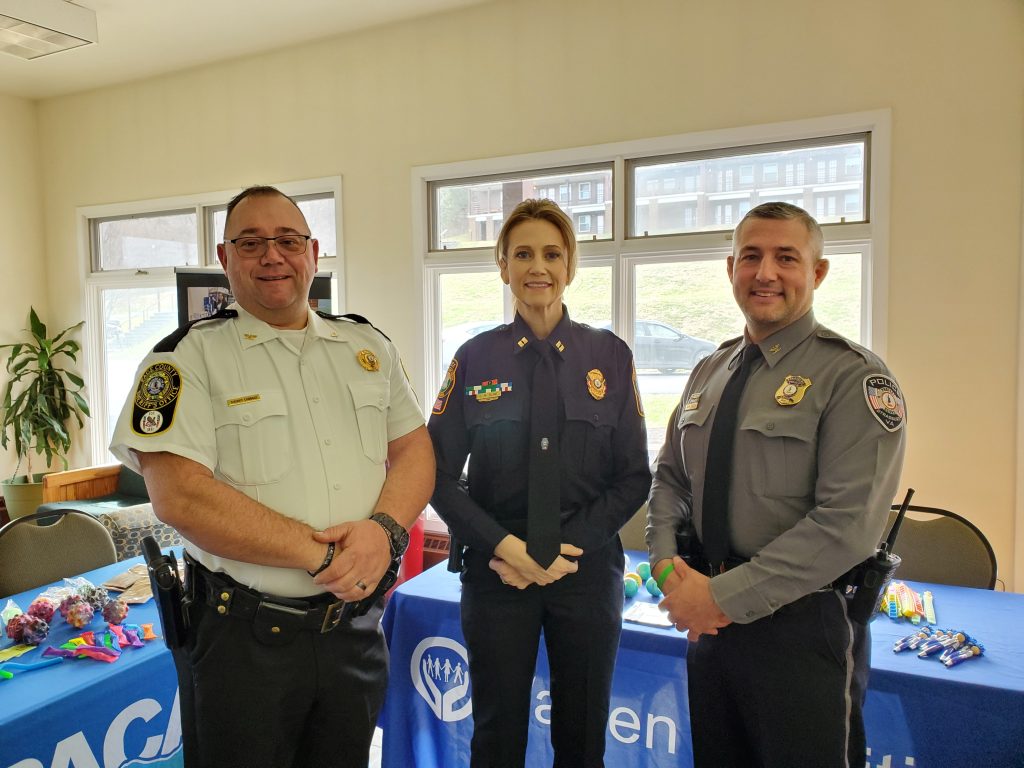 The conference started with opening remarks from Chief Sager (Shenandoah County), Sheriff Cubbage (Page County), and Captain Crystal Cline (Warren County). We were grateful to have law enforcement representatives from all three counties that were in attendance. Each official gave personalized remarks on their view of leadership and life lessons they've learned over the years.
The conference ended with closing remarks from Speaker of the Virginia House of Delegates Todd Gilbert. We were particularly excited that Speaker Gilbert could make it because it showed our student leaders that they had support on all levels. Also, Speaker Gilbert graduated from Central High School, which had students in attendance. It was amazing for them to hear advice from someone who came from a similar background.
---
All in all, the event was a great success! Many students and administrators gave positive reviews. We are excited to keep the momentum going and continue to foster leadership in our communities!