Fentanyl continues to plague the U.S., causing multiple overdose deaths every day. Conduct a quick Google search for "fentanyl" and the number of stories will quickly demonstrate that it is all over the country, in a variety of forms, each and every one of them deadly.
We have shared information on the dangerous "gray death" before. However, rainbow fentanyl was slower to arrive to the Northern Shenandoah Valley. The DEA issued a warning about these dangerous colorful pills in late August.
Rainbow fentanyl received additional media attention as Halloween drew closer, with some people theorizing that drug dealers would somehow sneak the pills into the children's hands. While opinions vary as to whether children are being targeted, there is no denying that the colors are appealing to them. This could cause children to ingest the pills accidentally, believing them to be candy or even sidewalk chalk. The rainbow colors are also more appealing to teens, who are likely targets.
DEA Issues New Safety Alert
Last week, the DEA issued a new alert regarding "fentapills," stating that of the fake prescription pills tested, six out of ten contained a potentially lethal dose of fentanyl. This is an increase from 2021, when four out of ten pills tested contained that potentially deadly amount of fentanyl. "These pills are largely made by two Mexican drug cartels, the Sinaloa Cartel and the Jalisco (CJNG) Cartel, to look identical to real prescription medications, including OxyContin®, Percocet®, and Xanax®, and they are often deadly," the DEA cautions.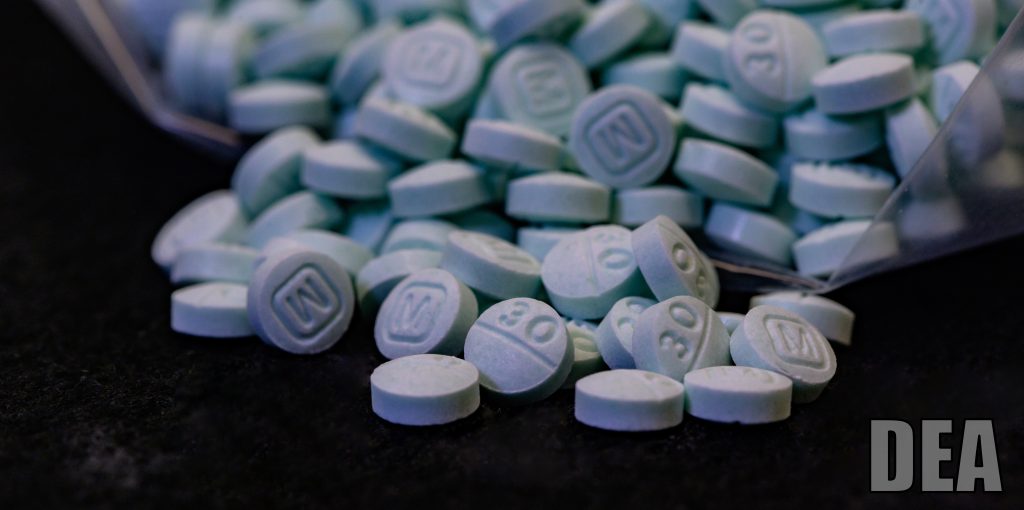 Potency Makes Fentanyl Dangerous
Fentanyl is 50x-100x more powerful than morphine. A miniscule amount—just a few grains—can cause an overdose, which can be hard to recognize. Because it affects the part of the brain that controls breathing, it can appear as if the person is simply sleeping. Other signs are constricted pupils, abnormal snoring, and unresponsiveness.
[Take a Revive Training to learn additional signs of an overdose and receive free naloxone, which can reverse an opioid overdose.]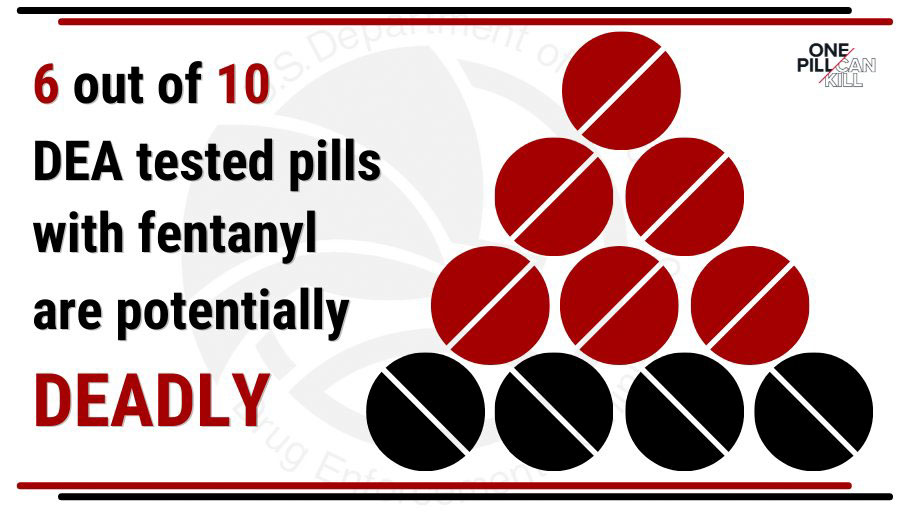 Chocolate Chip Effect Makes Fentanyl Unpredictable
If you have ever made chocolate chip cookies, or even bought a pack of store-made cookies, you know that the chocolate chips do not distribute evenly. No matter how much a batter is mixed, some cookies will have more chocolate chips than others.
Fentanyl mixes the same way as chocolate chips, which is one of the reasons that all fentapills, including the rainbow-colored ones, are dangerous. Some pills will have more fentanyl than others. Therefore, you may take a fentapill that has little effect on you, and then the next pill, one from the same batch from the same dealer, could kill you.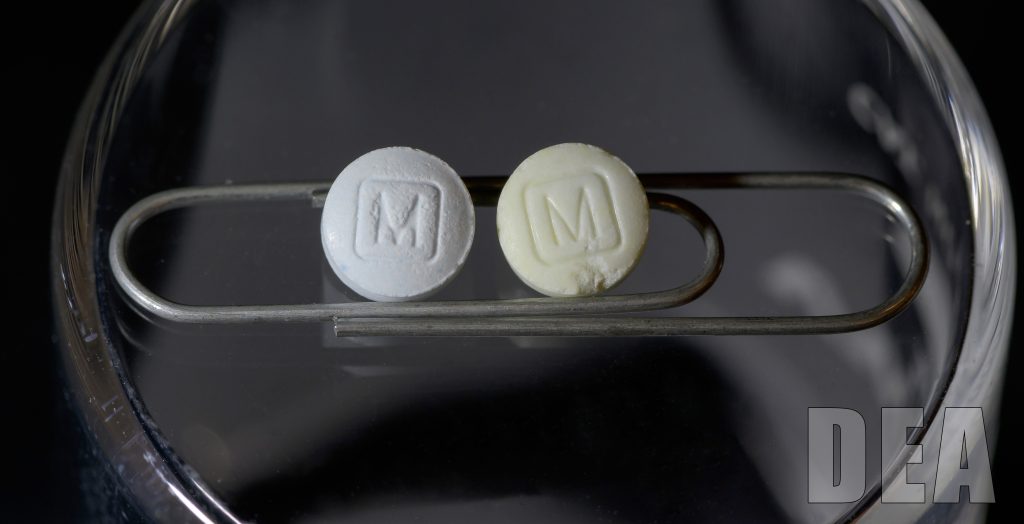 Keep Yourself Safe from the Fentanyl Plague
The only way for you to be safe from an overdose and avoid this fentanyl plague is to completely abstain from illicitly manufactured drugs. This includes known fentapills such as M30s, counterfeit drugs such as Adderall or Xanax, and heroin, all of which have been found to contain fentanyl. However, we recognize that people with opioid use disorders may not be ready for that stage of recovery. If you are still actively using, we encourage you and your family and friends to take a Revive! Class, where you will learn to recognize the signs of an opioid overdose. We will also mail you free naloxone, which you should keep on-hand at all times.
If you would like to be able to test drugs for the presence of fentanyl, contact us for free fentanyl test strips. (However, remember that testing one pill will only tell you if there is fentanyl present in that one pill.)
If you want to explore options for recovery, we can help. Contact our Peer Recovery Specialist James Funkhouser at james@warrencoalition.org or 540-660-3325 to talk about first steps.