In many states, marinuana became legal at the top of 2021. Now, it looks like it's our turn. Starting July 1, people 21 and older in Virginia will be allowed to have up to an ounce of marijuana on them and grow up to four cannabis plants in their homes.
While some possession is legal, there are still key pieces of information Virginians need to know.
According to Virginia's new marijuana law, anyone 21 and over can possess up to an ounce of marijuana or an equivalent amount of a cannabis product, such as edibles or vape oil.
Adults caught with more than an ounce on them in a public place will face a $25 civil penalty. Those with more than a pound of marijuana in their possession can be convicted of a felony that comes with at least a year in prison and up to a 10-year sentence and a $250,000 fine.
Anyone under 21 caught with marijuana could face up to a $25 fine and be ordered to enter a substance abuse treatment or education program.
Marijuana possession limits & penalties
Although the law in Virginia is changing, people won't be allowed to smoke wherever they want. Under the law, smoking cannabis will be permitted in private residences but not in public.
Adults 21 and over who violate this rule will be subject to a fine of no more than $25 for a first offense. Violators will face a $25 fine and be required to enter a substance abuse or education program, or both, for a second offense. Those convicted of a third or subsequent offense will be guilty of a Class 4 misdemeanor.
The penalty for consuming or possessing marijuana on school grounds is stricter, with those who are convicted being guilty of a Class 2 misdemeanor.
Marijuana in your car
Smoking marijuana or consuming any cannabis product in a moving vehicle, whether you are the driver or a passenger, will still be prohibited after July 1. Violators will face a Class 4 misdemeanor charge, which could come with a $250 fine.
The odor of marijuana in a car cannot be used as the sole reason for a search or charges, only if an "open container" is found in the passenger area of a vehicle or if a person's appearance, speech, conduct or any other physical characteristic "is consistent with the consumption of marijuana or marijuana products."
Similar to the rules for alcohol, Virginia's new marijuana law defines an "open container" as any vessel containing the product that is not in "the originally sealed manufacturer's container." Unlike alcohol, the legal market for cannabis isn't established, leaving people with a few options when driving with marijuana on them.
The passenger area does not include a trunk, locked glove compartment, the living area of a motor home or anywhere behind the last upright seat of a passenger van, station wagon, hatchback, SUV or similar vehicle. The policy has prompted advocates to issue warnings to only keep marijuana in a trunk or locked glove compartment when driving.
People hired to drive, whether it be a taxi, bus, limousine, Uber or Lyft, will not be allowed to carry marijuana with them when driving passengers — a violation that could come with a Class 1 misdemeanor — but won't be held responsible if their passengers are in possession of cannabis.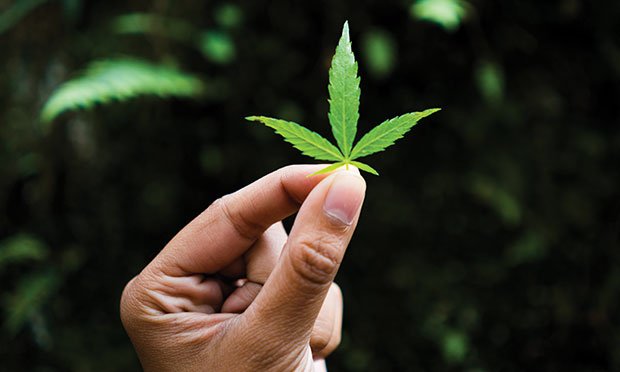 Rules for sharing or selling marijuana
Adults 21 and over in Virginia can start sharing up to an ounce of marijuana (including cannabis products and seeds) with each other in July but just not in public. Selling will still be prohibited so money cannot exchange hands.
The new law has restrictions on exchanging marijuana for other items and bans the "gifting market" that exists in Washington D.C. where people buy legal items at a marked up price and get a free "gift" of cannabis.
Those who violate this rule or shares more than an ounce can be found guilty of a Class 2 misdemeanor for a first offense and a Class 1 misdemeanor for a second or subsequent conviction.
What happens to past criminal records involving marijuana?
All records for misdemeanor simple possession of marijuana were sealed last year once Virginia decriminalized cannabis.
On July 1, the public will not be able to view criminal records of misdemeanor possession with the intent to distribute marijuana (arrests, charges and convictions) in Virginia State Police's systems.
Virginia expects all records of arrests, charges and convictions for simple possession or misdemeanor possession with the intent to distribute to be sealed in all state and private databases by 2025.
Summary
Marijuana is officially legal in Virginia. But, restrictions and limitations differ from other states. Retail sales won't begin until 2024, so for the next three years, people interested in properly accessing weed or growing their own will have to pay close attention to the new rules for our state. Virginia has created a website to share all of the key details. Be sure to visit www.cannabis.virginia.gov for more information. Stay informed and stay safe.
Sources: www.cannabis.virginia.gov,
www.virginiamercury.com, www.washingtonpost.com, www.13newsnow.com