During the pandemic, therapy options have become much more versatile. While most therapists traditionally prefer to meet up in person, this year has changed everything for everyone. There are now more new options available for individual and group therapy.
Whether you have a regular therapy routine or you're exploring your options for the first time, online group therapy is a great option, particularly during the pandemic. As a plethora of medical services move online in order to keep patients safe, many will find that online group counseling or virtual mental health groups suit their needs. Here's everything you need to know about online group therapy.
"Online group therapy is where a mental health professional, such as a psychologist, social worker, counselor, or psychiatrist meets with a number of patients together and provides psychotherapy," says J. Ryan Fuller, PhD, clinical psychologist of New York Behavioral Health.
Rather than attending a therapist's office in person, online group therapy simply means attending a group over the internet, usually via video chat, although this might involve voice calls and chat room discussions, too. The important thing to remember is that, while online group therapy will involve other patients dealing with the same issues, it will always be led by a mental health professional.
While online group therapy has become something of a necessity due to the COVID-19 pandemic, studies have found that digital treatments are actually preferable for some patients. A 2019 study found that only 44.5 percent of patients reported a preference for in-person treatment.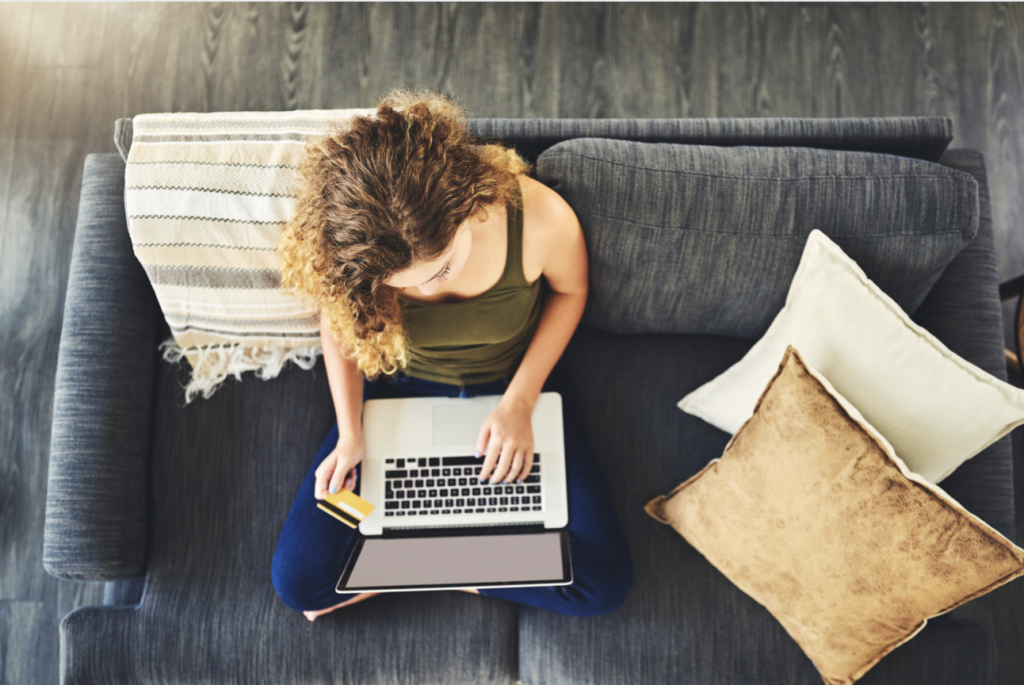 Mike Delaney, Clinical Director of Delamere Health, notes that the pandemic has changed the therapy landscape. "Online support groups really have come into their own during COVID-19. Everything has moved online, and therapists have pivoted and adapted their process to work virtually, through Zoom or FaceTime," he says. "I used to think that I needed to feel the energy of the person to be able to work with them on an intuitive level, but I admit that COVID-19 has proven to me that this isn't the case."
As with any therapy session, online group therapy will be tailored to a person's particular needs, and will help a person to explore their condition alongside other patients. Some of the conditions that might be treated via online group therapy include:
Chronic pain
Chronic illness
Long-term and terminal illnesses
"The main difference between group therapy and a support group is the presence of a mental health professional who acts as a group facilitator. Without an educated and experienced therapist, you cannot have a therapy group," says Eric Patterson, LPC.
Online support groups are often peer-led. The World Health OrganizationTrusted Source notes, "Support groups may offer a variety of services, including educational materials, consultations, group therapy, team building activities, and other resources to teach individuals how to cope with their illnesses." As a result, many patients may be interested in exploring online support groups alongside online group therapy, as a complementary treatment.
Online group therapy provides many benefits to patients, especially during times when meeting medical professionals face-to-face is either difficult or inadvisable, such as during a pandemic. As the therapy sessions are conducted via the internet at home, there are very few accessibility barriers, as well as no need to commute to an appointment.
"The main benefit of online group therapy is convenience. It provides treatment opportunities for people who are otherwise unable to devote the time to attending in-person," says Jeremy Barnett, LMH, CASAC, an expert at Help.org."In addition, online group therapy is more accessible for someone who may be unable to leave the house for any reason, such as depression, anxiety, or other mental health issues."
Online group therapy sessions also provide a greater level of confidentiality. "In-person groups often involve waiting rooms and entering and leaving a facility," Fuller says. "Some people may be concerned about being identified in those situations. Online therapy can make members more comfortable by being able to do therapy from their own home."
For those hoping to try in-person group therapy in the future, attending online group therapy might be the perfect introduction. "An online support group can help someone feel more comfortable expressing themselves, building up to a face-to-face meeting at a later date," says Delaney.
Online group therapy could be useful for anyone exploring their therapy options, especially if they feel uncomfortable about meeting one-to-one with a therapist, or if they function best when surrounded by peers.
"Group therapy is a great choice for many people, as you can receive the benefit of therapy paired with the peer support of interacting with others who share similar problems and struggles," says Patterson. "People in group therapy settings like how they can gain different types of feedback from the therapist and other group members."
Online therapy can be effective for various issues. "There is some scientific research that indicates online therapy is just as effective as in-person therapy," says Fuller. "Group therapy has also been shown to be incredibly effective for anxiety, depression, anger, self-injury, and eating disorders."
It's also worth noting that online group therapy might be a cost-effective option for anyone who is unsure if they can afford treatment.
Grouport specializes in online group therapy, making it the first stop for anyone looking to join a virtual group session. Each group has no more than 12 members, and is led by a licensed therapist.
7 Cups of Tea provides a plethora of options when it comes to choosing a therapist, exploring online group therapy, or joining a peer-to-peer support group. It offers "affordable" and "confidential online therapy" for everything from grief to PTSD to social anxiety to sexual health.
BetterHelp starts by asking a series of questions, which aid in pairing up a patient with the therapist or therapies that will best suit them. Therapy plans cost between $60 to $90 per week, and sessions can take place by video chat, phone, or chat room.
Turn2Me is based in Ireland but open to anyone around the world. While the site provides a large amount of free online support groups, private sessions with professional therapists are also available.
Talkspacehas over 1 million users, making it a popular choice for online therapy. Endorsed by celebrities like Demi Lovato, Talk Space offers individual or group therapy, and allows patients to message their therapists 24/7, or as needed.
Good Therapy is a large database of therapists and professionals, as well as rehab and residential treatment centers. It also provides detailed mental health resources, so if you're not quite ready for online group therapy, you can do some research at your own pace.
TherapyTribe is another great resource if you're looking for a therapy group, or simply want to find out what your options are. It includes a free online support community available to all, plus help finding the right therapist.
MDLive is billed as "trusted, affordable therapy for just $108 per session." Licensed therapists can be available for an appointment within days, and can advise on a range of topics, including postpartum depression, parenting issues, stress management, and relationship issues.
My Online Therapy is an online-only therapy service, providing access to qualified psychologists via video chat, with individualized therapeutic models available.
Catalyss Counseling offers regular online therapy groups you can sign up for. Current specialized sessions include a "meaningful connections group," and both men's and women's support groups.
Online group therapy has many benefits. Whether you're new to therapy or a therapy stalwart, meeting virtually could be a good addition to your current schedule. From finding support in the other attendees and learning from their experiences, to understanding yourself better with the help of a licensed professional, online therapy gives you the freedom to access treatment from your home.
Sourced: Healthline.com