We currently have three upcoming courses that will give you the skills you'll need to save lives. During the COVID 19 pandemic, drug use and overdoses are on the rise in our area. We can all be apart of the solution as we learn how to best help each other. Scroll down to get a sneak peek at what's coming up along with links to learn more and register!
This is a staple course that we want others to learn from even once this session is done. So, remember to view this page for an on-going list that will always show our most up to date courses on this topic.
TRAUMA INFORMED COURSES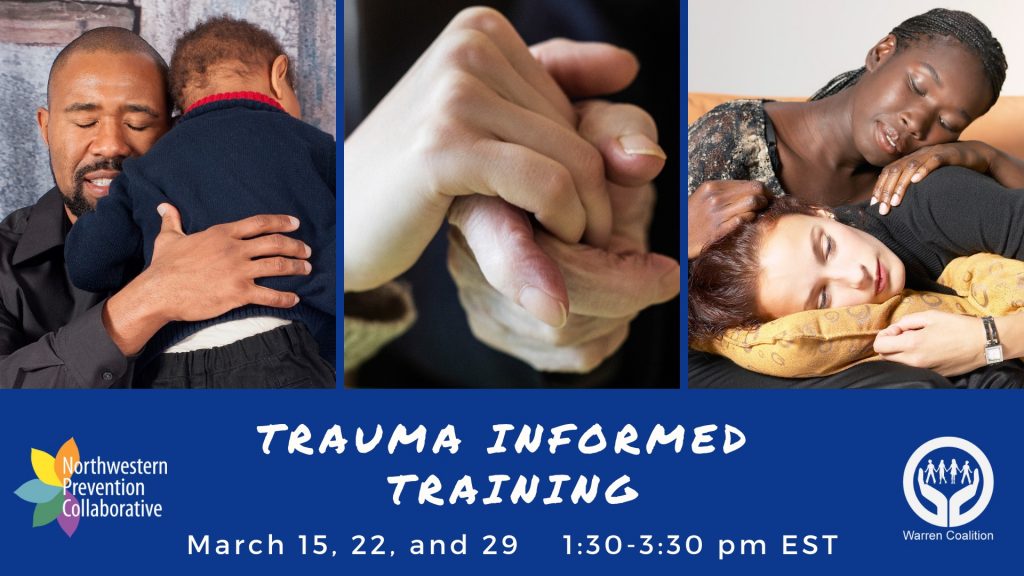 The Warren Coalition, in partnership with Northwestern Prevention Collaborative, is offering a free, virtual Course 1 Trauma-Informed Training in March. This course, based on the Community Resilience Initiative curriculum, is designed to provide information about identifying and responding to trauma with evidence-based resilience strategies. The concepts imparted are useful for teachers, coaches, managers, and anyone working in a customer-service or client-based industry. Click here for more details
REVIVE Training Courses
The Northwestern Prevention Collaborative is partnering with Northwestern Community Services Board to provide a series of Virtual REVIVE trainings for our community. Register for an upcoming event and become part of our lifesaving network of individuals. Everyone has a role in creating a safe, resilient community! Click here to find more details on this courses along with the registration link.
ACEs TRAINING: What is ACEs?
Whether you're a caretaker, social worker, parent, prescriber, teacher or friend, you can be apart of the solution. When we all learn how take responsibility for preventing ACES, everyones life can change. Click here to learn more about ACEs and how you can register for trainings that can help you become more equipped to change more lives.